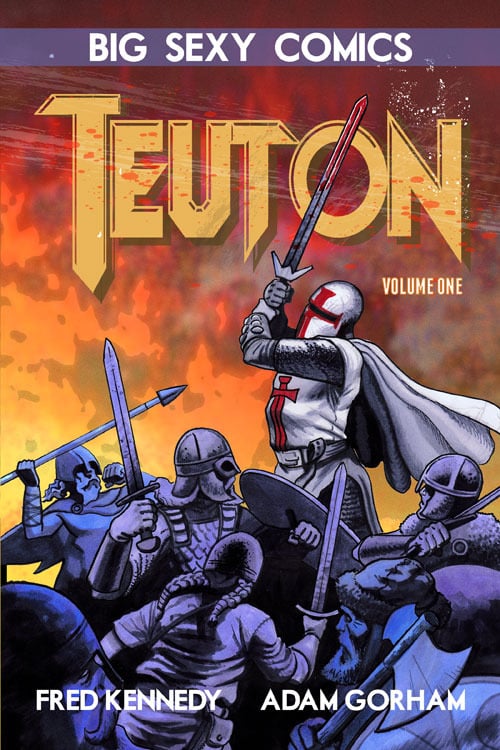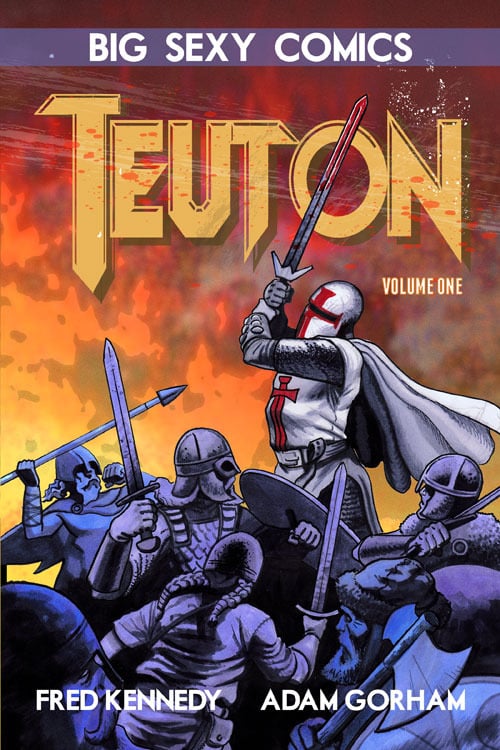 Teuton: Volume One
$10.00
Written and Illustrated by Fred Kennedy & Adam Gorham; Lettered by Chris McQuaid

Synopsis:
After a raid against a small Pagan village goes horribly wrong, Andrus Tamm finds himself in conflict with beings he thought only existed only in folk tales. After laying dormant for centuries, the Pagan Gods of Lithuania have returned and it seems none can escape their reach.

Standard Sized Trade Paperback
Black & White
Page Count: 108

Teuton Volume 1 - Reprint TM and © Fred Kennedy. All rights reserved.